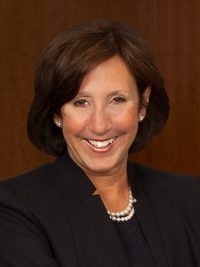 PROFS is pleased to announce that University of Wisconsin System Regent Tracey Klein will serve as the third panelist at the upcoming forum on affordability and public higher education on Thursday, October 24.
Klein, a health care attorney for more than 30 years, was named to the Board of Regents by Governor Scott Walker in 2016. She is a chairs the Regent Education Committee and is also a member of the Executive Committee.
The forum will focus on the cost of delivering education, why it rises, and the implication of rising expenses – pressure on the state to subsidize the cost, students to pay higher tuition and the university to raise funds and pursue partnerships.
It will be held in the De Luca Forum in the Discovery Building at 4 pm on Thursday, October 24. Klein will be joined by UW-Madison professor Nicholas Hillman (moderater) and panelists David Feldman (professor, William & Mary) and UW-Madison Vice Chancellor Laurent Heller.