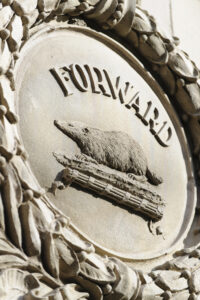 Due to a scheduling conflict, State Representative Shelia Stubbs (D-Madison) is not able to participate in the PROFS/ASPRO State Budget Forum on Tuesday, May 2. State Senator Kelda Roys (D-Madison) will take her place on the panel. Senator Roys, elected to the State Senate in 2020, is a member of the budget-writing Joint Finance Committee. She served two terms in the State Assembly from 2009-2012. She was also a candidate for the House of Representatives in 2012 and Governor in 2018.
The forum will be held at 4 pm, Tuesday, May 2 in the Wisconsin Idea Room in the Education Building, 1000 Bascom Mall. The additional panelists:
Each panelist will offer insight to the 2023-25 state budget and members of the audience will have the opportunity to submit questions to the moderator. We expect a lively, bipartisan discussion.
This event is open to the public and refreshments will be served.