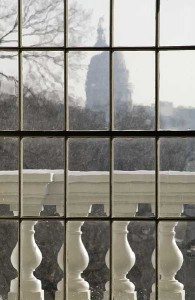 PROFS is a voluntary, non-profit organization of UW-Madison faculty. Formed in 1976 by the Faculty Senate, PROFS is supported by payroll contributions equal to one-tenth of one percent of one's salary in that pay period.
PROFS advocates on behalf of UW-Madison faculty before state legislators, the governor, the Board of Regents, members of Congress and the public.
Our priorities:
Competitive compensation
Faculty governance
Protection of tenure
State support for the university's operating and capital budget
Federal support for research
Retirement and other employee benefits
PROFS follows state legislative and federal issues that affect UW-Madison faculty and the greater university community. We meet with legislators, the governor, members of Congress, Regents and other public officials; testify before legislative committees; and communicate with faculty and other stakeholders through our social media channels and occasion email message.
The University Committee, the executive committee of the Faculty Senate, serves as the PROFS Board of Directors. Our Steering Committee oversees PROFS activities and develops PROFS positions and actions on the issues. The Steering Committee includes previous University Committee members and members of the Faculty Senate. Complete membership rosters are on the left. The PROFS by-laws are available here.
PROFS employs a lobbyist, Jack O'Meara. Jack is a graduate of UW-Madison and has worked extensively in both the Wisconsin Legislature and Congress. He can be reached at jack@omearapublicaffairs.com.
Michelle Felber serves as the administrator and website/social media editor of PROFS. She can be reached at mfelber@secfac.wisc.edu. The PROFS office is located at 258 Bascom Hall and can be reached at profs@wisc.edu or 608-263-9273.