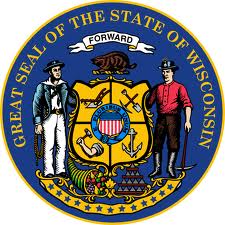 Governor Scott Walker announced a $1.1 billion 2011-13 capital budget last week, and it included several projects on the University of Wisconsin-Madison campus. The budget is about 30 percent smaller than the current capital budget. It was referred to the Legislature's Joint Committee on Finance and needs to be approved by both the Assembly and Senate as part of the 2011-13 biennial budget.
As is typical in recent years, the projects approved for the university will be funded largely through gifts and program revenue. The following projects are slated to begin in 2011:
Badger Performance Center ($76.8 million total; $49.2 million athletics revenue and $27.6 million gift funds). This facility, to be located near the McClain Practice Facility, will house sports medicine, strength and conditioning, and academic services for the athletic department. It will also include space of the College of Engineering.
School of Nursing building ($52.2 million; $17.4 million gift funds, $17.4 million reallocated state funds, and $17.4 million from the 2013-15 capital budget). This project was not originally included among those announced by Walker, but was added after the university reallocated state resources from campus maintenance programs. The new building will help meet the need for additional nurses in the coming 10 years. The state expects a shortage of 10,000 nurses by 2021.
UW Hospital Patient and Visitor Parking ($26.8 million). A project that expands the current ramp.
Carson Gulley Cafeteria renovation ($10 million).
Alumni Plaza ($8 million). A green space running from Langdon Street to Lake Mendota adjacent to the Memorial Union and Below Alumni Center.
Elizabeth Waters Residence Hall renovations ($7. 1 million).