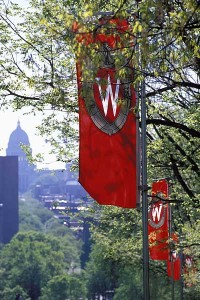 While the state budget has been the focus of much of PROFS' work recently, several bills have been introduced that have an impact on campus.
Voter ID An amended version of AB 7 passed the Assembly 60 to 35 late last Wednesday. The bill would require voters to show photo identification when voting. The Senate is expected to vote on the measure tomorrow (Tuesday). Supporters of the bill have long argued that photo identification will eliminate voter fraud. Opponents say fraud is not a problem and the legislation amounts to voter suppression.
The amended bill includes a provision that allows student ID's as an acceptable form of identification. The student ID must be issued from an accredited public or private institution, include a signature, and expire within 2 years of its issue. Students must also show they are currently enrolled. PROFS registered in opposition to this bill.
Concealed Carry Two bills (SB 90, SB 93) relating to the carrying of firearms were introduced last week, and a third is expected soon. Public hearings on the bills were held in Madison and Wausau last week, and the legislation appears to be on a fast track. The proposals differ in terms of permitting — one proposal would allow concealed carry without a permit, the other would require a background check before a permit is issued. Representative Don Pridemore (R-Hartford) has said he plans to introduce legislation that would require two hours of training to receive a permit.
Chancellor Biddy Martin has asked legislators to exempt all university property from from any legislation allowing state residents to legally carry concealed weapons. PROFS registered in opposition to these bills.

Geographic Representation on the Board of Regents Senate Bill 28 would require at least one member from each of Wisconsin's eight congressional districts on the Board of Regents. Geographic representation on the board is not currently required. The bill passed out of committee and will be taken up by the Senate tomorrow (Tuesday). PROFS has not yet taken a position on this bill.