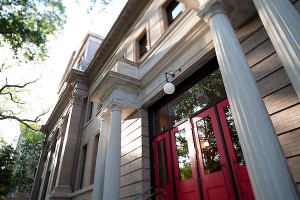 PROFS will host a public forum to discuss the 2013-15 state budget at noon on Tuesday, March 12 in the Wisconsin Idea Room in the Education Building. The forum is free and open to the public.
The forum features three experts on the state budget process — La Follette School of Public Affairs professor Andrew Reschovsky, Vice Chancellor for Finance and Administration Darrell Bazzell, and City of Madison Finance Director and former State Budget Director David Schmiedicke.
Questions for discussion include:
How will block grant funding for the university work?
How does Governor Walker's tax cut proposal affect the overall budget?
Can UW-Madison create its own pay plan?
Is there performance-based funding for higher education in the budget?
What is the timeline for the budget and can the budget change?
There will be ample time for questions from the audience.
Legislative Fiscal Bureau budget papers can be found here once they are published.