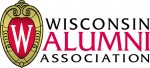 Alumni for Wisconsin, the advocacy group of the Wisconsin Alumni Association, will meet at the Pyle Center, 702 Langdon Street on Saturday, November 15. The meeting will begin three hours before the kick-off of the Wisconsin-Nebraska football game, which has not yet been announced.
Chancellor Rebecca Blank will offer her perspective on UW-Madison and the upcoming state budget process. The extension of a tuition freeze coupled with declining state support has forced UW-Madison to examine its budget priorities. This post-election meeting will be among the first conversations about how the university may fare in 2015 and beyond.
Faculty are encouraged to attend this free event. The meeting will be followed by a tailgate luncheon (reservation and fee required). More information here.