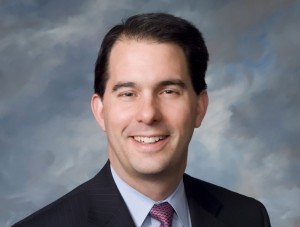 Governor Scott Walker is expected to meet today with Republican legislators to discuss a budget adjustment bill. Many believe that Walker will use the adjustment bill to significantly alter collective bargaining rules for public employees in Wisconsin. Walker has repeatedly called for state employees to contribute 5 percent to their pensions, along with a 12 percent contribution toward health care costs.
State employees have had the right to form unions and bargain collectively since 1971. Changes in state law would require the approval of both houses of the legislature before being signed into law by Walker. Republicans control both houses with significant majorities.
PROFS will continue to provide the latest information on this topic.