To the University of Wisconsin community:
The crisis in our state capitol and on our campus has steadily deepened in recent days. The consequences of the proposed budget repair bill have come into clearer focus, including the loss of bargaining rights by hospital employees. Current discussions include not only stripping everyone on campus of bargaining rights, but upcoming permanent budget cuts of at least 50-75 million dollars. Many other changes are anticipated, the details as yet unknown.
On Tuesday several campus organizations, including UW Faculty Organizing for Change and the Teaching Assistants' Association, will be holding a rally and march, and they are calling for another teach out. Faculty will gather at 10:30 by Abraham Lincoln on Bascom Hill and walk down to meet a group of students on the Library Mall and we'll walk together to the Capitol.
In order to support our students, graduate student workers and staff, some of us have decided that it is imperative to participate in Tuesday's actions, even if it means rearranging other obligations, including potentially classes. Another possibility would be to postpone any assignments that might be due on Wednesday to Thursday or Friday, if it does not disrupt the flow of the course. Keep in mind that we are announcing our intentions, not telling you what to do, but like-minded faculty are of course welcome to join us.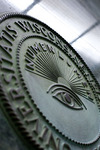 On Wisconsin!
The Steering Committee, Public Representation Organization of the Faculty Senate
Associated Students of Madison