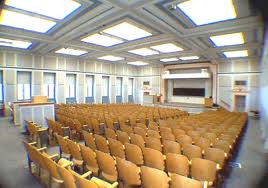 The Faculty Senate met last week, and PROFS was pleased to present its 2010-11 annual report. Bill Tracy, president of PROFS, told the senate that PROFS had a very active year, taking the lead on several legislative issues.
The senate also voted to approve a resolution in support of funding for education in Wisconsin. The resolution serves as a response from the faculty to the announcement last month by the Wisconsin Department of Administration that UW System must prepare for a $174.3 million budget lapse — a return of money previously allocated in the 2011-13 state budget. The cut to UW System represents about 38 percent of the total lapse despite the fact that UW System accounts for just 7 percent of state spending.
. . . the Faculty Senate of the University of Wisconsin-Madison calls on the governor and the legislature of the state of Wisconsin to reduce the budget lapse to level proportional to the University of Wisconsin's System's share of the state budget, and that the governor and legislature make a commitment to restore and strengthen the state's historic investment in education, which serves as a cornerstone for building a healthy economy, with well-paying jobs, and an educated populace.