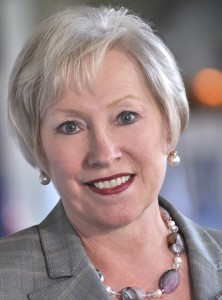 State University of New York System Chancellor Nancy Zimpher visited UW-Madison last week to discuss higher education and its role in economic development. Using SUNY and New York state as a model, Zimpher told faculty, staff, and students how public higher education can be a key engine of economic revitalization for a state while enhancing the lives of its citizens. Zimpher had a key partner in Governor Andrew Cuomo, who made NYSUNY 2020 a priority as he began his term as governor.
Zimpher also discussed systemness — "the coordination of multiple components that, when working together, create a network of activity that is more powerful than any action of individual parts on their own."
Zimpher's complete PowerPoint presentation is here.