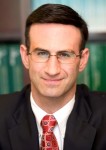 Peter Orszag, writing in yesterday's New York Times, points to rising health care costs as the primary reason why states have had to reduce their commitment to higher education in recent years. Orszag, former director of the White House Office of Management and Budget under President Obama, highlights the particular challenge of paying public university faculty competitive salaries in this environment.
Orszag writes, "Governments' general support for higher education 25 years ago was nearly 50 percent greater than state spending on Medicaid. That relationship has now flipped: Medicaid spending is about 50 percent greater than support for higher education. If higher education's share of state budgets had remained constant instead of being crowded out by rising Medicaid costs, it would be getting some $30 billion more than it receives today, or more than $2,000 per student."
The column illustrates the importance of Wednesday's forum, co-sponsored by PROFS and CAPE (the Coalition for Affordable Public Education), on the funding of higher education generally and UW-Madison specifically. The forum will  take place this Wednesday, September 22 at 4:30 pm in the Wisconsin Idea Room at the newly-renovated School of Education, 1000 Bascom Mall.
Chancellor Biddy Martin will serve on the panel along with Chuck Pruitt, president of the UW System Board of Regents, and Kathi Seifert, a former Kimberly-Clark executive who recently co-chaired the Regent's Competitive University Workforce Commission. Refreshments will be served.
Please join us for this very important discussion.