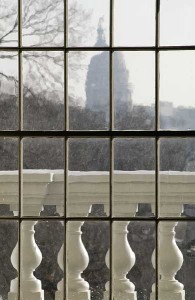 The Legislature concluded its regular session work in March, passing several items key to Governor Scott Walker's re-election agenda including a school safety passage, an overhaul of the juvenile corrections system, and a one-day sales tax holiday and $100 per child tax credit. The Legislature did not take action on the following:
"Mark Cook Bills" to Assist Faculty Entrepreneurship, Assembly Bill 758 and Senate Bill 671
PROFS worked with faculty experts to develop bipartisan legislation that would change state statutes that regulate how the university contracts with companies in which faculty or other university employees have a financial interest. AB 758 passed the Assembly, but was not scheduled for a vote in the Senate.
Bill Limiting University of Wisconsin OB/GYN Training, Assembly Bill 206
PROFS registered against AB 206, a bill that would restrict abortion-related activities of UW System and UW Hospitals and Clinics employees. This bill died in committee.
Bills Restoring Tenure and Shared Governance to State Statute, Assembly Bills 991 & 993 and Senate Bills 823 & 824
PROFS registered in support of legislation that would restore language relating to tenure and shared governance to state statues, provisions that were removed as part of the 2015-17 state budget. These bills died in committee.
Bills Limiting Scientific Research, Assembly Bills 83 & 549 and Senate Bills 422 & 423
PROFS registered agains SB 423, and monitored additional bills that would have limited the use of fetal tissue in scientific research. SB 422 received a public hearing but was never scheduled for a floor vote, the remaining bills died in committee.
Bills Eliminating Certain Reporting Requirements, Changes to UW-Madison Health Sciences Start Date, Assembly Bill 932 and Senate Bill 790
PROFS registered in support of this legislation that would eliminate several duplicative reports and allow graduate health science classes to start before September 1. These bills died in committee.
Federal Relations
PROFS President Dorothy Farrar Edwards and Legislative Representative Jack O'Meara traveled to Washington, DC last month as part of the Wisconsin Alumni Association's UW-Madison Day. They met with members of the Wisconsin Congressional Delegation including Senator Tammy Baldwin and Congressmen Mark Pocan and Glenn Grothman, and staff from the offices of House Speaker Paul Ryan and Senator Ron Johnson.