Assembly Bill 38 and Senate Bill 42, bipartisan legislation dubbed the Mark Cook Bills, have begun to move through the legislative process. These companion bills are a top legislative priority for PROFS and honor the late UW-Madison Animal Sciences Professor Mark Cook.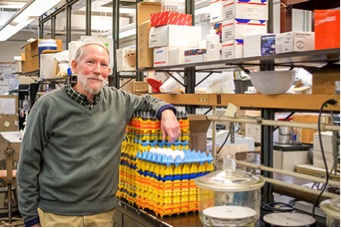 Three years ago, PROFS created the Entrepreneurial Work Group, which was led by Cook, to create legislation that would expedite and strengthen the process for Board of Regent approval of projects that involve companies or non-profit organizations in which faculty or staff have a financial interest. Last session, the legislation was approved unanimously in committee and by voice vote in the Assembly, but never received a floor vote in the Senate before the end of the session.
The Assembly Constitution and Ethics Committee heard testimony today on AB 38 (below). Tom Still, president of the Wisconsin Technology Council offered written testimony in favor of the bill, telling the committee that Cook's "work was sometimes slowed by rules that had either outlived their usefulness, stood at odds with processes at other major universities, or simply cost Wisconsin entrepreneurs time and money. Time and money are two commodities that must be carefully guarded by young companies, often making the difference between success and failure." A senate hearing on the SB 42 is scheduled for May 7.