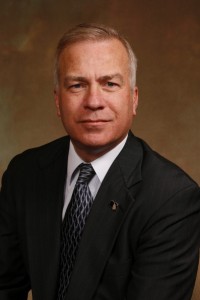 As expected, Representative Stephen Nass (R-La Grange) was named chair of the Assembly Colleges and Universities Committee last week. Nass chaired the committee in 2007 and 2008, and has long been regarded as a vocal critic of UW-Madison.
Todd Finkelmeyer of The Capital Times spoke with Mike Mikalsen, legislative aide to Rep. Nass, about the upcoming legislative session and writes about it in his Campus Connection blog. According to Mikalsen, Nass would like to cap tuition increases at 4 percent per year, less than half the average 9 percent increase over the past 10 years.
Mikalsen also criticizes campuses that emphasize partisan politics and put indoctrination above education, noting that Nass prefers "viewpoint neutrality." Mikalsen also expressed concern over admission standards, saying that the current process is "more worried about diversity than academic quality."
With regard to furloughs, Mikalsen admits that furloughs for federally-funded employees may not be fair, but shared sacrifice might be necessary. Finkelmeyer also writes that Walker will likely require more than 8 furlough days per year in the upcoming biennium.