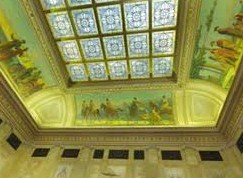 PROFS has registered in opposition to Assembly Bill 7, a measure that would require voters to show photo identification at the polls. The bill also moves the date of the fall primary to the second Tuesday in August, eliminates straight-party voting except for military and overseas voters, sharply tightens rules on absentee balloting, and requires voters to be residents for 28 days before an election, rather than the current 10 days.
Under the bill, voters would need to show a Wisconsin driver's license, state-issued identification card, passport, naturalization certificate, or a military identification card in order to vote. A university ID will not be allowed. According the the League of Women Voters, the student ID exemption would make the proposed bill the toughest in the country if it passes. The League has also found the bill will cost more than $2 million per year to implement.
"Students will be disproportionately affected by this legislation, and not just those in Madison," said Joe Salmons, president of PROFS. "Most students at UW-Madison do not have a driver's license for the zip code in which they live. A trip to the DMV is an unnecessary burden and borders on disenfranchisement."
The bill, introduced by Rep. Jeff Stone (R-Greefield), is on the fast track and expected to be voted on in May. The Senate considered its version of the bill in February, but did not vote on the proposal. Senate Bill 6, introduced by Senator Joe Leibham (R-Sheboygan), does not include the restrictions on absentee balloting that are part of AB 7 — restrictions that allow absentee balloting only for specific reasons such as being out of town or disability, and limiting voting to 7 days before an election, rather than the 30 days currently allowed. Those differences will need to be worked out before passage of the bill.