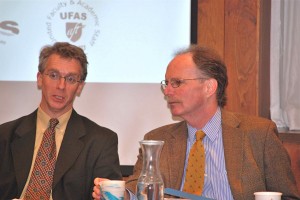 With the permission of the presenters, we're posting the slides from yesterday's forum. As one presenter said afterwards, most of the slides may be cryptic to those who weren't at the forum, but there's a lot of information in there.
The event also got some press coverage, including from the Badger Herald (here) and the Daily Cardinal (here).
We really had an ideal panel, rich discussion, and we all look forward to building on this strong start.