The University of Wisconsin System Board of Regents met in Madison last Thursday and Friday for a regularly scheduled meeting. UW System staff presented Strategies for Cost Containment and Improved Educational Attainment, a report that details the relationship between falling state support and increased tuition and the subsequent need for improved efficiencies.
The report found that since the 1980's, tuition has increased at a rate higher than the Consumer Price Index as state support has fallen. Cost-cutting measures have been implemented over the years to mitigate the effect of the budget shift.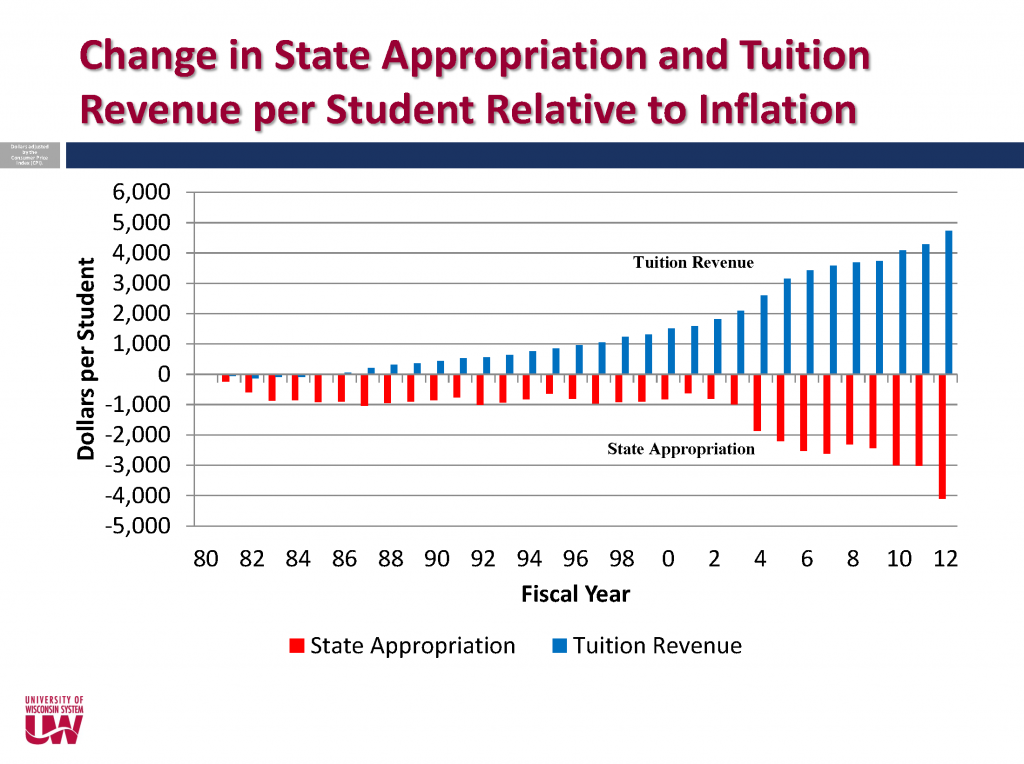 Regent Mike Falbo also provided an update on the progress of the Legislative Task Force on UW Restructuring and Operational Flexibilities, which also met last week. Chancellors David Ward (UW-Madison) and Mike Lovell (UW-Milwaukee) spoke in support of advisory boards for individual campuses. The new  boards would include regents and serve as a conduit between campuses and the Board of Regents, which would retain its statewide governance role. Some members of the task force noted that advisory boards often lack teeth and can be limited in their effectiveness. An editorial in yesterday's Badger Herald echoes those concerns.